Nerdio Economics
Training Camp Dublin
When:
October 18th - 2022
Venue:
One Microsoft Place, Dublin 18
Learn how to start selling Azure & making more money!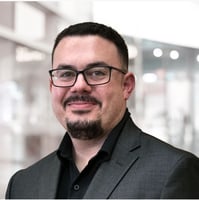 Will Ominsky
Senior Director, MSP Sales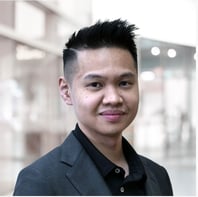 Tony Cai


Director, Sales Engineering
Nerdio's experts will walk you through everything needed to launch and/or scale your MSP Azure sales practice. You will leave this FREE one-day session with the skills needed to understand what makes a good Azure prospect, how to accurately price Azure, build your proposal, avoid common MSP mistakes, and figure out the puzzle most MSPs haven't yet: how to sell Azure at a low cost with high margins so you can generate a predictable recurring cloud revenue stream.
This is the definitive class for any MSP looking to take their business to the next level and not be left behind.
TIME

Topic
Duration
09:30 am

Introductions and Lesson Review

15 mins
09:45 am

Common Azure Benefits:

Session 1 – Why would someone pay the same or more to move to Azure? (15 min)

Session 2 – Target Customer Verticals (15 min)

30 mins
10:15 am

Azure Economics Fundamentals

Session 1 – Understanding Azure Billing (30 min)

Session 2 - RIs & AHB (30 min)

1 hr
11:15 am

Break

15 mins
11:30 am

Pricing Azure

Session 1 – Cost Estimator Basics (60 min)

Session 2 – Lab Building & Optimizing Your First Quote (30 min)

1.30 hr
1:00 pm

Lunch

1 hr
2:00 pm

IGEL OS for MSPs (To be confirmed)

1 hr
3:00 pm

Common MSP Resale Models

Session 1 – Resale Model Overview (10 min)

Session 2 – Optimizing for Predictability (30 min)

Session 3 – Optimizing for Profitability (30 min)

Session 4 - Optimizing for Scalability (30 min) 

1.40 hrs
4:40 pm

Break

10 mins
4:50 pm

Putting IT Together

Session 1 – Common MSP Sales & Pricing Mistakes (15 min)

Session 2 – Tips and Tricks to Success (15 min)

30 mins
5:20 pm

Ask Us Anything
VENUE: Microsoft Ireland HQ, One Microsoft Place, South County Business Park, Dublin, D18 P521
By submitting your registration, you acknowledge that your registration details will be shared with Microsoft Ireland & Nerdio.

Home
Learn
Partner Program
Store
About us
Contact
About
About Us
Privacy Policy
Solutions
Productivity & Collaboration
Security & Continuity
Cloud infrastructure
Data & AI
Contact
MicroWarehouse
13 Heaney Avenue
Park West, Dublin 12
Ireland, D12 PC83