Introducing
Nexus SoC
Unlocking Enhanced Security


Capabilities for Your Clients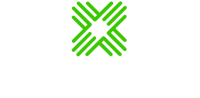 Drive revenue growth
and offer unparalleled security services to your clients with our
outsourced SoC (Security Operations Center) Service.
Designed to seamlessly integrate with Microsoft Defender Services, our solution i specifically tailored for SME and Enterprise clients, delivering a comprehensive suite of security measures that can scale to full SoC services if required.
Take the Next Step
By partnering with us and offering our outsourced SoC Service, you can unlock a world of opportunities for your MSP. Expand your service offerings, increase your revenue, and deliver exceptional security services to your clients. Contact us today to learn more about how our SoC Service can transform your business and take your clients' security to the next level.